What we do ?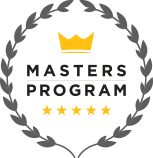 Helping people grow their careers. Every day!
About Payment Methods and Product
You can make payments using a variety of methods including:
PayPal, Bitcoin, Skrill and WebMoney. 
After you purchase, we will check and send the products to your email address. All off product are digital. You can download or watch online with your device.
This is the most popular and safety payment method.
Most of people all over the world can use it for online business.
That's why this is the first and best method for our service.
Bitcoin is the newest and the most comfortable method.
People feel safety and hide their personal information.
And many people think Bitcoin is the future.
So that you can pay me via Bitcoin.
By the way, this method is also the most popular with many European.
And we like this method, we also offer a little discount if you use this method.
Do not forget to contact us
WebMoney is an online payment settlement system.
This method is most popular with Russian.
It's also a choice for you.
Let me know if you like.
Contact us
Let me know when you need help or request anything.